Brewing Tips
Refine your coffee making skills
Everyone strives for what they believe is The Perfect Cup of Coffee. But perfection in coffee means different things to different people. Like appreciation of art or music or food, it comes down to individual taste.
Origin Coffee's master roaster Roger Sheppard has this advice:
"If YOU believe the TASTE matches the promise of the AROMA, then you have achieved the perfect cup."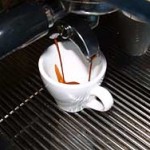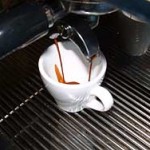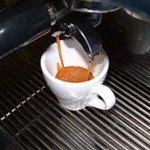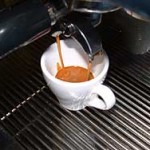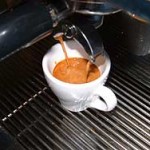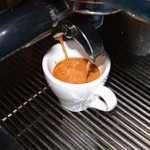 Essential to brewing a great cup of coffee are the following important steps.
Make sure you're using clean, fresh water every time.
Clean your brewing equipment regularly and if your machine is equipped with a water filter, change regularly.
Select the correct grind of coffee for your machine. A fine ground is best for filter coffee. Always use unbleached paper filters.
Don't rely on long holding times for brewed coffee. Quality and taste will deteriorate after 30 minutes plus.
Store ground coffee in a vacuum tight container, some recommend the fridge (not freezer, I've had a bad experience with frozen coffee), for an optimum time of two weeks. It is best to grind enough for two to three days usage only. Obviously freshly ground coffee tastes the best. Roasted beans will stay fresh for four to five weeks if stored in a similar container.
Filtered Coffee
Filtered coffee is still the most popular brewing method although occasionally frowned upon by some aficionados. Either a paper or metal filter is placed in a cone-shaped holder with medium to fine coffee and hot water drips through. Most machines are automatic. Filters from unbleached paper produce the best results but remember that leaving the coffee on the warmer too long will result in a 'chemical' taste. Fresh-brewed coffee always has the best taste.
Espresso
Espresso is gaining popularity in New Zealand. It's a black, Italian-style and means "made to order" on the spot. In an espresso machine, hot water is forced through coffee at high pressure for maximum flavour. The coffee should dribble out slowly and a foamy golden brown crema is the sign of a good cup – especially if your sugar floats for a few seconds. Use 1 to 1-1/4 oz of espresso and serve in a demitasse cup.
Espresso coffee is also the basis for specialty drinks like Cappuccino.
Cappuccino
Cappuccino is a strong coffee with added milk or frothy cream topped with chocolate powder. It's named after the brown robes of Capuchin monks. The correct proportions are 1/3 espresso, 2/3 froth.
To produce the froth, fill a small jug to 1/3 with fresh milk. Insert espresso machine frothing arm to just below surface and turn on steam, gradually lowering the jug but keeping the arm below surface. Add half of the froth into the espresso coffee and sprinkle with cocoa power or grated chocolate. Add rest of the froth. Top off with more cocoa or chocolate.
Plunger Coffee
Plunger coffee is the traditional French method and preferred by many coffee lovers. Water is boiled, then left to cool down a while before pouring over medium to coarse ground coffee and left to stand for 3-4 minutes before the plunger and mesh filter are slowly pushed down to separate the grounds from the liquid. It generally produces a 'heavy', full-flavour coffee and is quick and easy.
Vacuum Pot Coffee
Vacuum pot coffee (Roger Sheppard's most recommended) Using only glassware with no metal products in contact with the water or coffee, the vacuum method produces an excellent, un-tainted, sediment-free cup.
Ground coffee is placed in an upper globe, and held by a filter. Cold water, poured into half of the lower globe leaves pressurised air in the other half. Heating the lower globe causes the air to expand forcing water up a glass tube into the upper globe. When the heat is removed, pressure drops and infused coffee filters into the lower globe for pouring.
"Invented 160 years ago, it takes a little time but is fun to watch and the aroma and taste can be magic," says Roger. "We'll be adding vacuum pots to our product line soon."
Percolator coffee
Previously one of the most popular ways to brew coffee, although percolators break golden rules by boiling coffee and passing brewed coffee back over the grounds several times. Again it comes down to individual taste.
Cafe Terms
Below the standard recipe sheet we offer to our café's and restaurants as a guide line. Obviously every barista adds their own individual techniques.
Learners list:
Espresso: A short 25-30ml with a thick golden crema on the surface. It is served to the top of the glass, you need a small cup.
Cappuccino: Cappuccinos are made with one third espresso one third hot milk and one third creamy, dense, meringue-like foam. Chocolate or cinnamon can be added but the trend is no garnish.
Café Latte: A latte should be served in a glass cup, with two shots of espresso and topped with hot milk crowned by 10ml of dense foam (the foam holds the coffee down with less chance of spilling).
Flat White: Single espresso topped with creamy hot milk.
Long Black: Double espresso topped with hot water, or hot water served on the side in a small jug.
Serious Barista:
Ristretto: A ristretto (meaning restricted) is an extremely short espresso, ie. 15-20mls, best to check with the customer.
Doppio: A doppio is two shots of espresso served in a espresso cup.
Macchinato: An espresso "stained" with a dash of hot or cold milk and/ or a dollop of foam.